JC Lewis Insurance Services
Family-Owned Agency Providing Health Insurance in California Since 1979
Small Business
Medicare
Your Agent for Health Insurance in California
Welcome to J.C. Lewis Insurance Services! We are a family-owned and operated agent licensed to provide health insurance in California.
As a California group health insurance agent, we are qualified to offer individuals, families, and small business owners in Santa Rosa a variety of health insurance options.
Most of our clients come to us as referrals from existing clients and professionals who send their friends, relatives, business associates, and clients because they value our product knowledge, competency, and trust us to take care of those they send. Please read a few of our reviews here.
We are knowledgeable in every aspect of health insurance agency insurance services and are proud to be able to provide the North Bay with health insurance, Santa Rosa especially as this is our home.
When it comes to choosing a competent and experienced health insurance agent, Santa Rosa and Sonoma County residents need look no further than J.C. Lewis Insurance Services!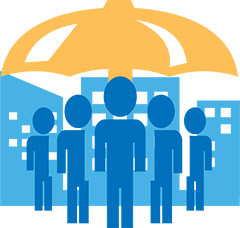 Medicare Insurance (DHHS)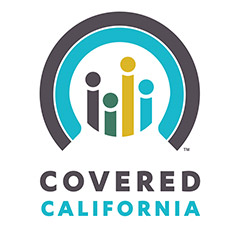 Covered California Insurance
Helping California consumers with their health insurance needs since 1979
We are a family-owned and operated business and we have the experience to help you make an informed choice for insurance protection for your business or personal needs. Because we understand the needs of employers in Santa Rosa, insurance for small businesses is one of our specialties. And, because we have families, we also understand that for individuals and families in the North Bay and Santa Rosa, health insurance is a critical issue.
You pay nothing for our experience or service
We are paid by the carriers and you pay the same monthly premium you would pay if purchased directly from the underwriting company. Regardless of where you live in the North Bay, whether in Sausalito or Santa Rosa, health insurance has become costly. We work to keep that cost as low as possible for you.
You are not limited to the products of a single carrier
When you call any company direct, they will naturally limit their recommendations to their products. At J.C. Lewis Insurance Services, we can tailor our recommendations to your particular needs since we are licensed with most major carriers in California. While consumers throughout the state rely on us as their health insurance broker, Santa Rosa, CA is still our base – and our home.
Save time and money
After only a few minutes of discussion, we can quickly define your particular needs and recommend the best products and prices to meet those needs. Since both your needs and insurance products change quite regularly, we will be there to assist when needed.
We don't forget about you
We will contact you whenever any new legislation or regulation affects your health coverage and at least annually to be certain you are continuing to be well-served by your health insurance. This is especially valuable for those businesses with small group health insurance, Santa Rosa employers to San Francisco and throughout California. 
SMALL BUSINESS INSURANCE
J.C. Lewis Insurance Services is licensed and certified by leading health insurance carriers licensed to do business in California to offer coverage to small employers with 50 or fewer employees. We offer several affordable and flexible options that allow employers to choose portfolios and contribution options and work to find the best solution for their specific needs.
INDIVIDUAL INSURANCE
Many Californians buy their plans through the state-run health insurance exchange, Covered California, but this isn't the only option. Individuals whose employer doesn't provide health benefits can purchase the Affordable Care Act (ACA) individual or family plans off the health insurance exchange, so buying an individual policy is now a realistic option for many people.
MEDICARE INSURANCE (DHHS)
If you're approaching age 65 you are most likely eligible for California Medicare. In California, as elsewhere, to be eligible for Medicare, you must be a citizen of the United States or have been a legal resident for at least five years and are age 65 or older and you or your spouse has worked for at least 10 years in Medicare-covered employment.
COVERED CALIFORNIA INSURANCE
The Affordable Care Act (ACA) provided for health insurance marketplaces, also called health exchanges, to offer subsidized health coverage in each state. Covered California is the public health insurance exchange in California and offers individuals, families and small businesses access to multiple health insurance carriers and Advanced Premium Tax Credits towards their monthly premiums.
JC Lewis Team
With a combined 50 plus years of insurance experience, the J.C. Lewis Insurance team is committed to providing their customers with knowledgeable, personable, and friendly service. We take pride in doing business as "real people" serving real people.
Our Blog
Helpful resources for choosing the right health insurance in California.
In an era of rapid and continual technological advancements, the landscape of healthcare delivery is evolving, offering innovative solutions to businesses of all sizes. For small businesses seeking to provide quality healthcare benefits without breaking the bank,...